JUNE 10 & 11, 2023 ~ SUMPTER, OR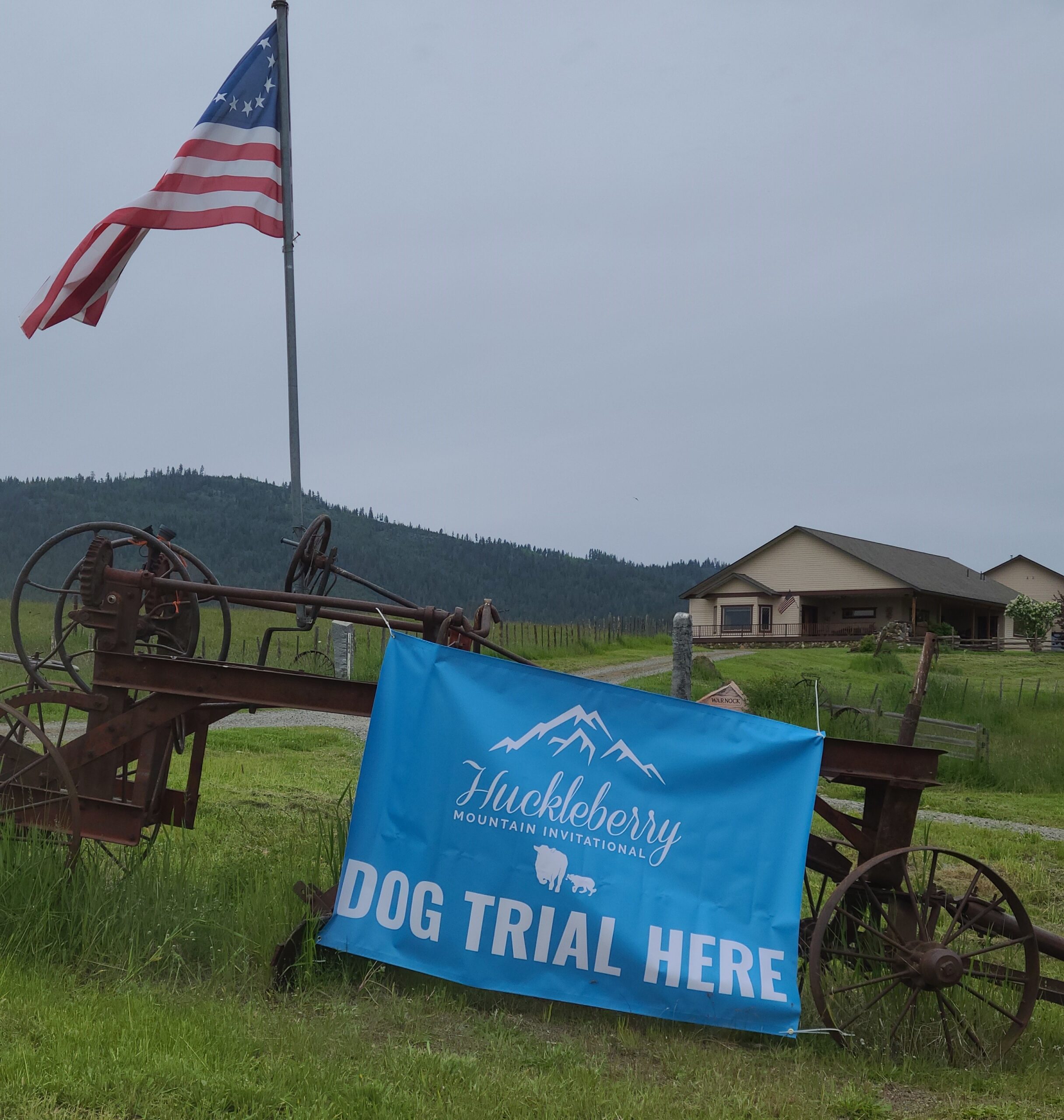 Huckleberry Mountain Invitational Dog Trial
A trial geared toward real world work bringing in not only very talented dogs and handlers but horsemanship and stockmanship as well.  Showcasing to the world the cowboy way of life and the care we put into our animals.  Taking steps towards growing the sport.
This is a horseback trial completed in a pasture in true ranch handling form.  Every run will have fresh cattle. This elite trial will showcase the best dogs and handlers around the country.
Long round on Saturday and Sunday with a Short Go Sunday afternoon. The top 10 dogs from the 2 previous runs will qualify for the Short Go. 100% Payback, we had $6,000 added money last year and are working hard to increase that this year. Payout on Average placing only. Trial starts at 9:00AM both days. Handlers Meeting at 9:00 first day.
Entries limited to 45 dogs.
Bring lawn chairs for seating. Concessions and dry camping available for contestants.
ENTRY FEES: $500
DEPOSIT: $250
Contest list based on first entries received with deposit. Balance of fees due 1st day of trial.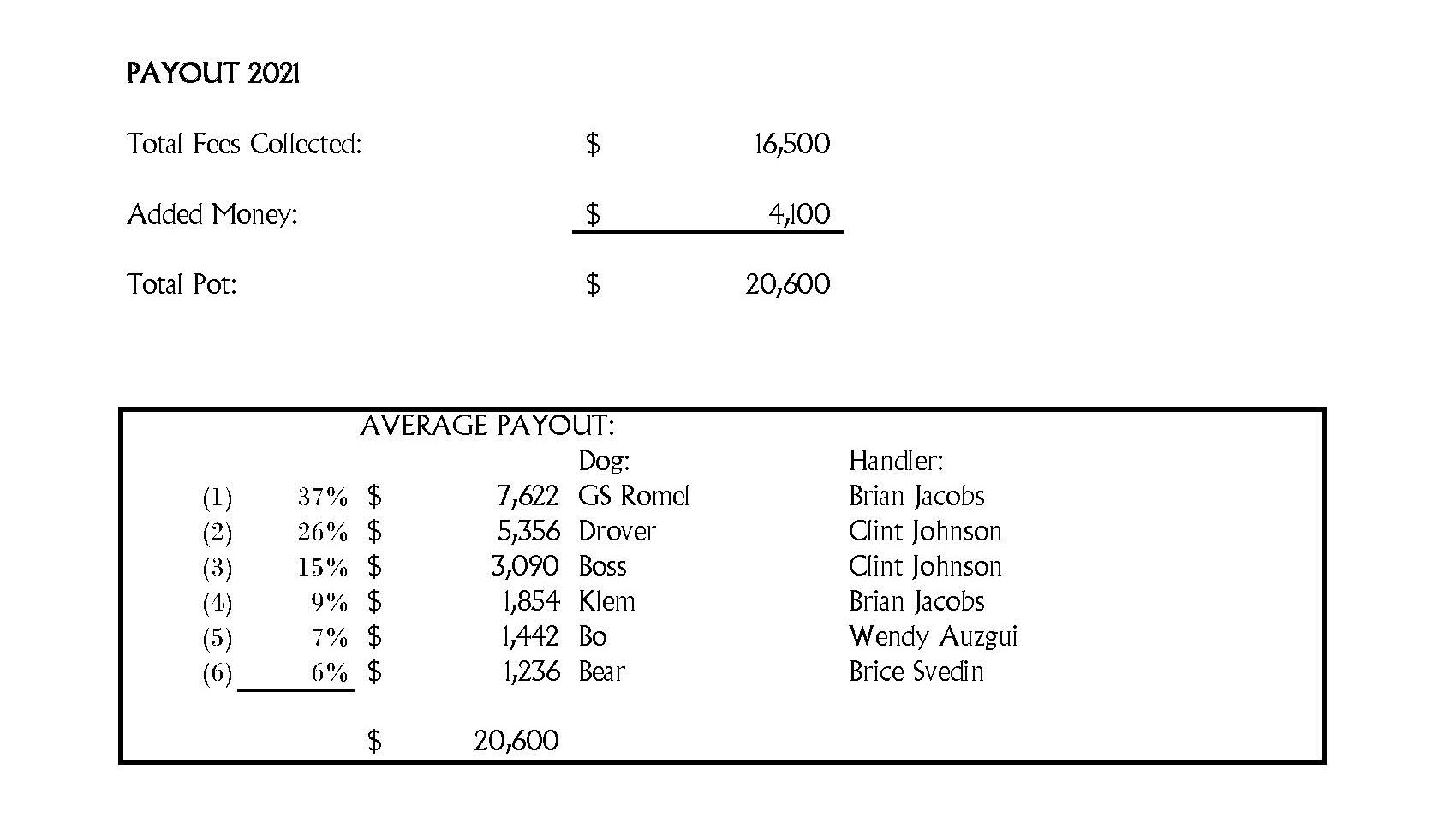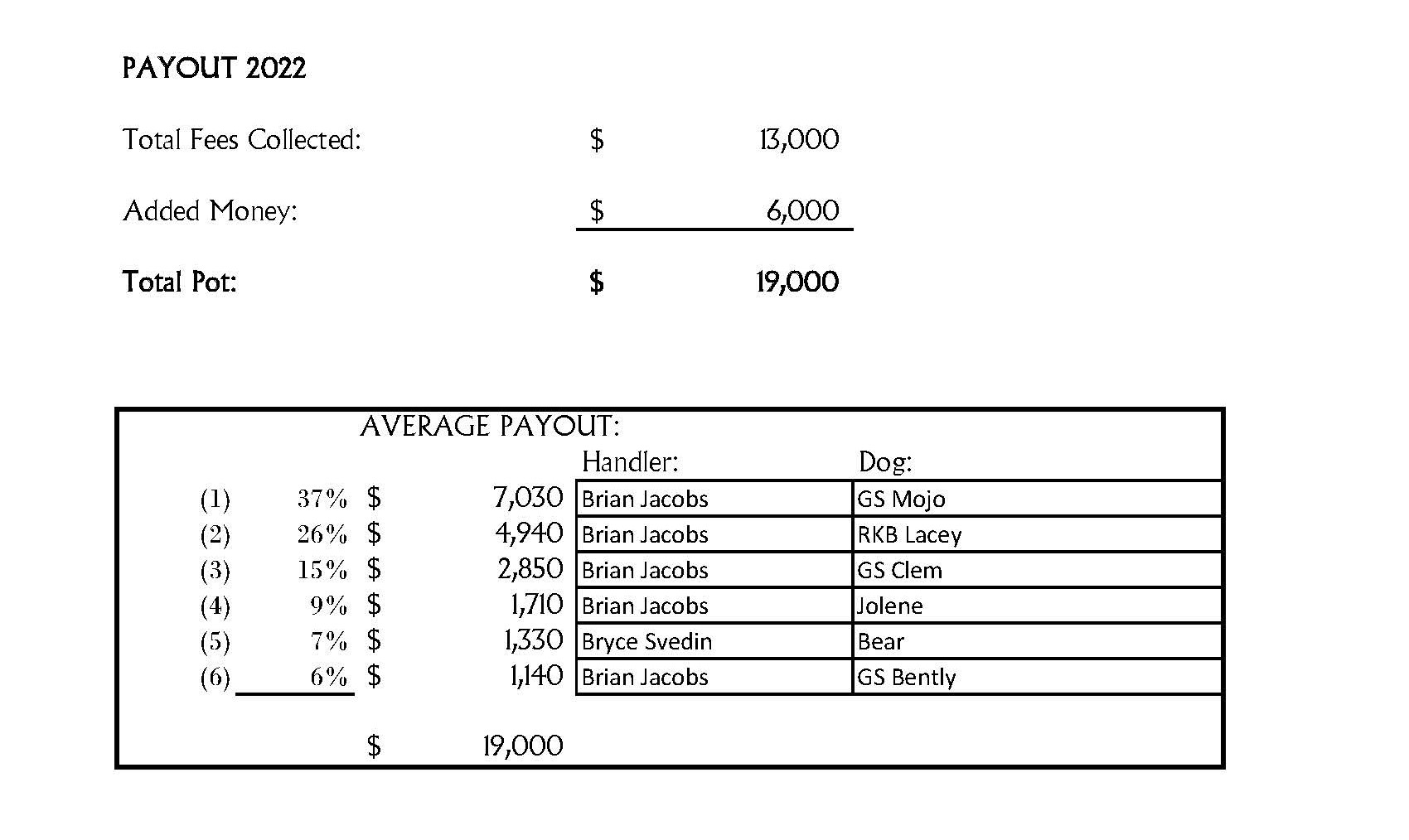 All contestants pay a $500 entry fee per dog entered.  100% of the entry fees paid are placed into the pot with no fees or cattle charge being taken out thanks to Warnock Ranches donating all cattle for the event.
Additional money is gathered by board members from amazing sponsors to increase the total pot our contestants compete for.  Buckles are given to round winners as well as the average winner of the event.  Money is paid to the top 6 placings in the average.  Take a look at our past payouts that we have worked hard to increase each year.